Add My Event
Does your business or organization have a public event scheduled to celebrate Canada's 150th anniversary? Tell us about it!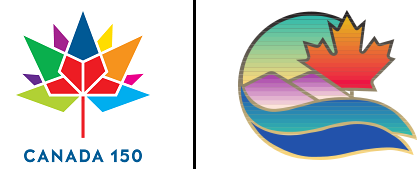 Canada 150 is a year-long celebration of the greatest country in the world, Canada! Sault Ste. Marie is celebrating too with a year full of events for all ages. Browse the Event Calendar for a list of ways you can take part in the festivities.
Natural Resources Canadaís Great Lakes Forestry Centre (GLFC) Tour
Natural Resources Canada's Great Lakes Forestry Centre (GLFC) invites you to celebrate National Forest Week by participating in fun and informative tours, led by friendly and knowledgeable forestry experts. The tours commemorate National Forest Week (NFW), which began in 1926 as Forest Fire Prevention Week and is observed annually during the last week of September. Renamed in 1967, this week of celebrations now highlights the many human and environmental aspects of Canada's forest resources. The tours will focus on a variety of forest-related topics including forest fire and climate change and forest pest management. Live insects from the Insect Production and Quarantine Laboratories will also be on display. In addition, GLFC will host a variety of booths from outside stakeholders, including Sault College, Parks Canada, Fisheries and Oceans Canada, the Invasive Species Centre, BioForest and the Ontario Forest Research Institute. *FREE ADMISSION, FREE PARKING, FULLY ACCESSIBLE
Saturday, September 23, 2017
10:00 AM to 2:00 PM
1219 Queen Street East
Fall Rendezvous
Fur trade re-enactors, British soldiers, historical interpreters bring to life the Fall Rendezvous. The event depicts the time of 1812 to 1867. Hear sounds, smell the gun power, see the life and times. September 27-30, 2017
Wednesday, September 27, 2017
All Day
Ermatinger Clergue National Historic Site
5th Annual Pumpkin Weigh-Off
The Fifth Annual Pumpkin Festival, sponsored by Rector Machine Works will take place on Saturday, September 30th at the Roberta Bondar Pavilion from 10:00 am to 1:00 pm. The Sault Ste. Marie Public Library will be partnering with The Algoma Farmerís Market and the City of Sault Ste. Marie to host the Annual Pumpkin Weigh Off. Participate in a variety of activities going on at the festival including live music, a pumpkin carving contest, face painting, family story time and crafts. Enter your potentially award winning giant pumpkin for everyone to admire. Pumpkins must be on site by 11:00 am with the pumpkin weigh-off will begin at 12:00 pm. Prizes will be awarded for 1st, 2nd & 3rd place. Local restaurants will be featuring their favourite pumpkin appetizers! Taste testing tickets will be sold at the event. If you wish to sign up for the Pumpkin Weigh off, the pumpkin carving contest or have any questions please call 705-759-5447.
Saturday, September 30, 2017
10:00 AM to 1:00 PM
Roberta Bondar Pavilion, 65 Foster Drive
Rejoice and Be Glad
St. Luke's Cathedral Players present a show like no other: Rejoice and Be Glad. 150 Years in song, drama, dance and blacklight puppets. With guest artist Kathleen Radke.
Saturday, October 21, 2017
7:00 PM
Sault Community Theatre Centre